a special sandwichesmaxmade edition
back in early may @maxwellium2000 guided me through the making of a fried chicken torta at @tacosdelanoche and the whole experience was more-or-less like the famous spicy pottery scene from the movie ghost: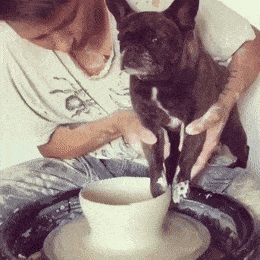 this time it was entirely max's show.
i learned a couple of important lessons this past saturday:
when max tells you to ask him about his mojo, ask him about his mojo because he will invite you to have his cubano special using pork he's been slowly cooking over, like, 5 days.

stick to one cubano a day.
this was one of the best sandwiches i have ever had, which is especially exciting because @maxwellium2000 and @lu_doggy – chef and proprietors @ tacos de la noche – are in the process of opening a new spot in white center, seattle. you'll hear about it at @sandwichesimade when that happens but until then you will have to accept that life is not what it could be.
unrelated, @lu_doggy recently modeled for a honda commercial so we have that to look forward to as well.
i am really excited for these two awesome operators and chefs and looking forward to when i'm able to visit their new tequila bar/restaurant next time i return to seattle.
here is how max made a cubano.
1. i am not sure how one makes mojo pork but i think it involves pork butt, an oven, max's deft hands, and also probably a butt of one's own given you need sufficient core strength to lift this in and out of an oven a bajillion times.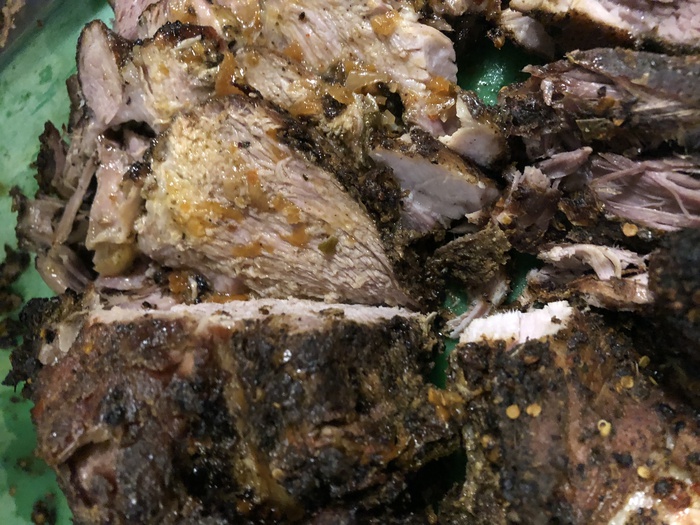 2. spread mayo on a bolillo with the grace and fine motor skills of a sandwich-making deity (e.g. max).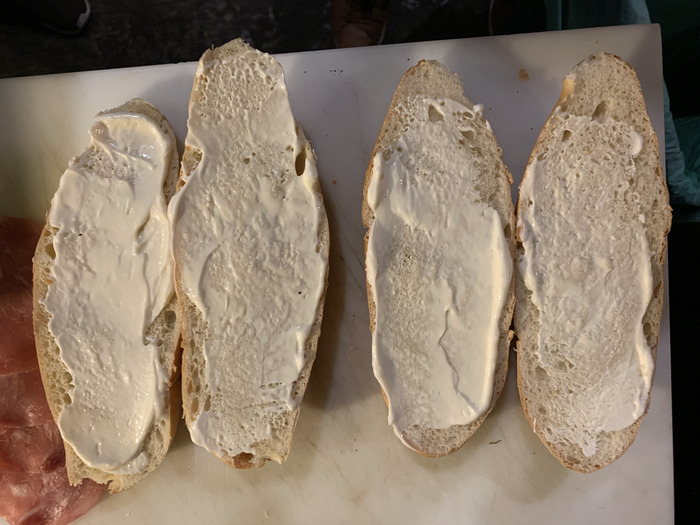 3. the toaster industry is shaking in its athleisure apparel right now.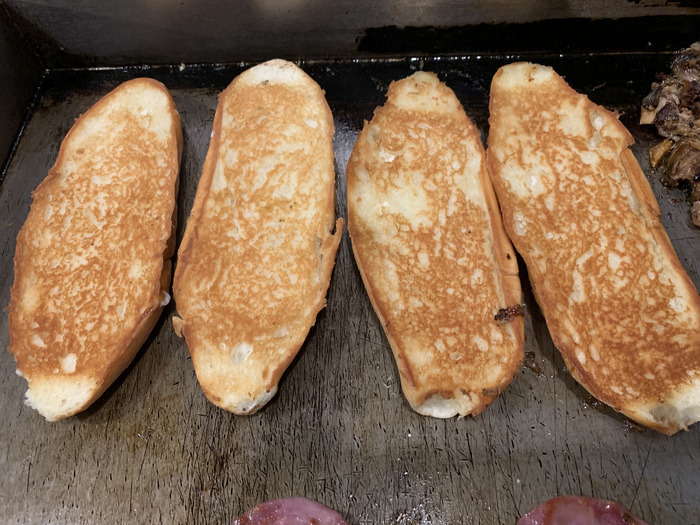 4. i am fairly certain i saw max shoot mustard out of a water gun onto this bread and then fly around sprinkling mayo and chopped cilantro on it.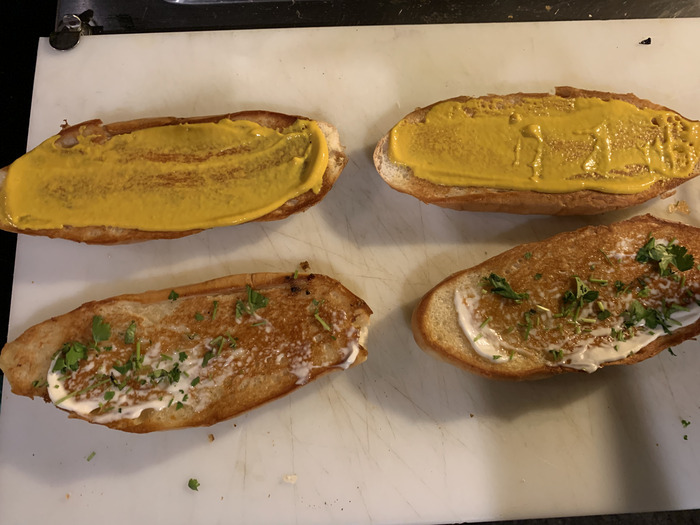 5. we were not experiencing an earthquake i just couldn't hold it together when i took this video.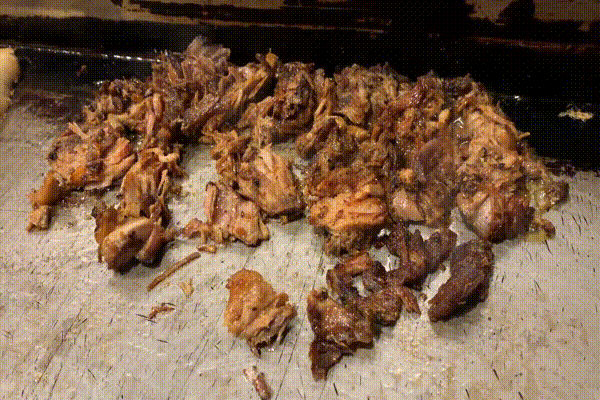 6. max said that pork is the most difficult meat to mess up when cooking and that i could make this mojo pork but i think he has an inflated sense of my skills in the kitchen because of this dumb blog.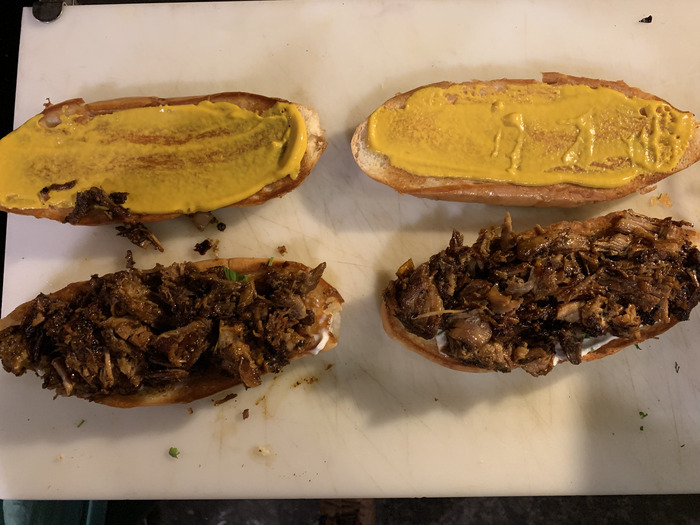 7. felt cute might delete later.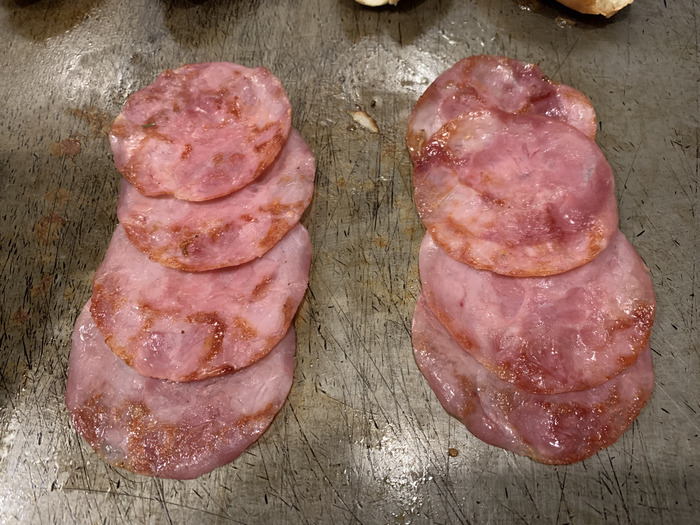 8. i wanted max to frisbee this ham on to the sandwich but he placed each slice gently on the sandwich with a soft coo and i think this is what distinguishes great sandwich chefs from the general population.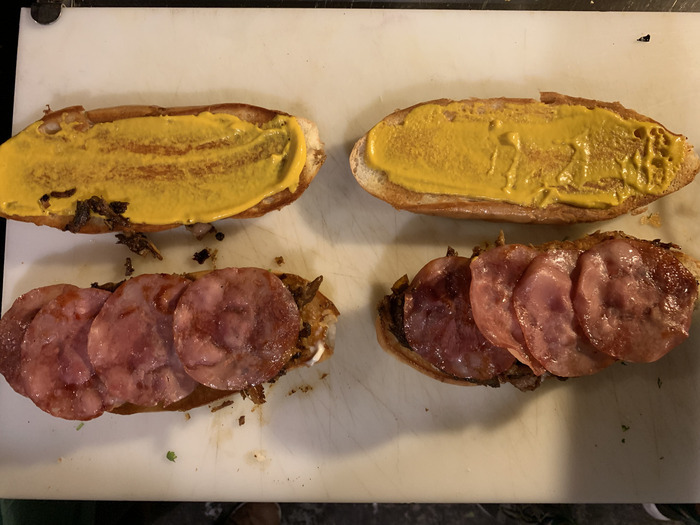 9. go to the restaurant across the street and ask them for pickles so that you can put it them on your sandwich. #teamwork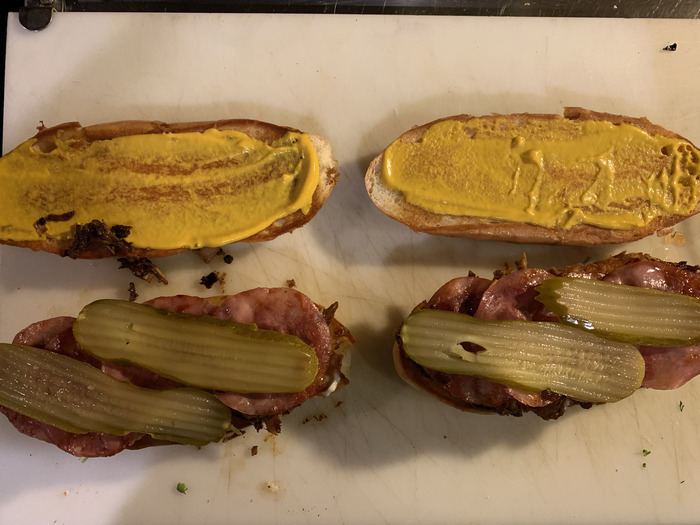 10. sprinkle some cheese.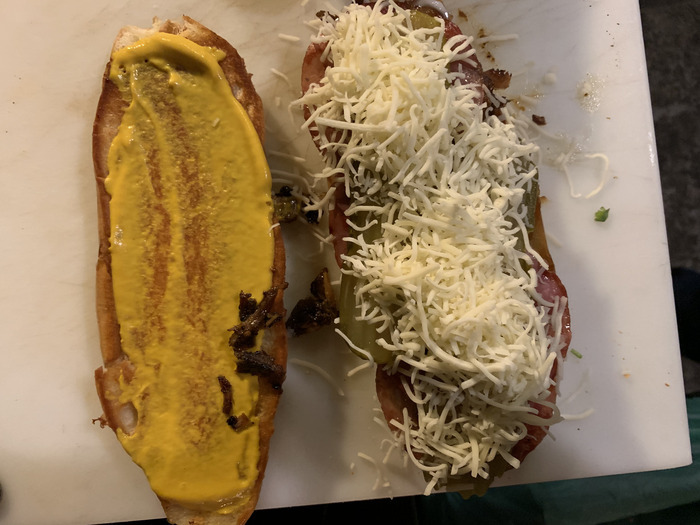 11. tired: panini presses. wired: commissioning the local blacksmith to make whatever this thing is.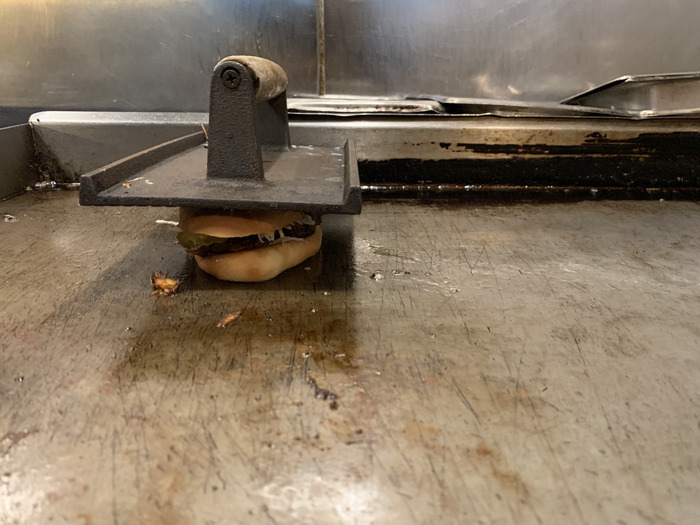 12. a cubano made by max @ tacos de la noche in seattle, wa.