do you remem-bah?!
… the 21st night of septem-bah?!

- september by earth, wind, and fire
do you? it was literally 3 days ago.
i made this second tuna melt of the month for the second time on the same day, which i guess has less mass appeal than dancing the night away and never seeing a cloudy day, etc.
here is how i made a second tuna melt.
1. tuna. mayo. chopped crunchy things like celery, red onion, pickle. salt. fresh lemon. it would be alarming to see any of these ingredients fall out of a piñata but they are tasty in a tuna salad.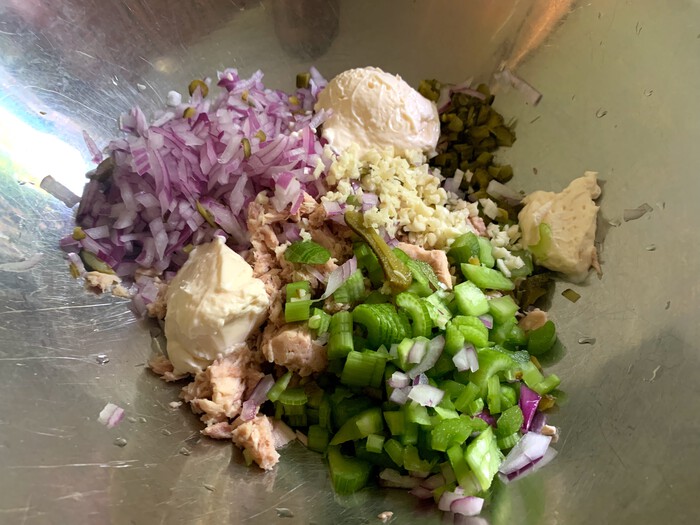 2. show me a photogenic tuna salad and i will show you a piñata filled with lemon juice.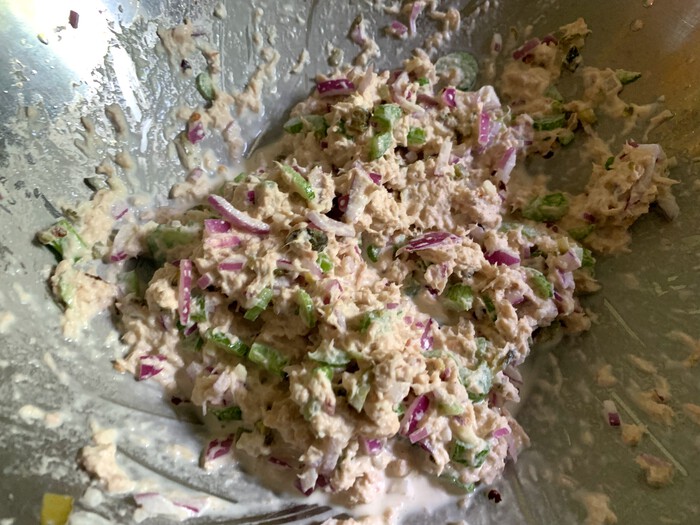 3. toast a kaiser roll and don't put a medically inadvisable amount of tuna on your sandwich as much as you want to play cunning pranks on your buddies.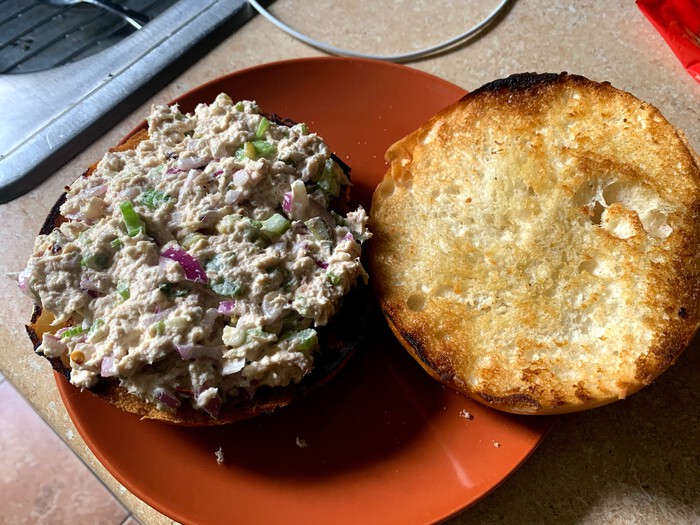 4. toh-may-toes.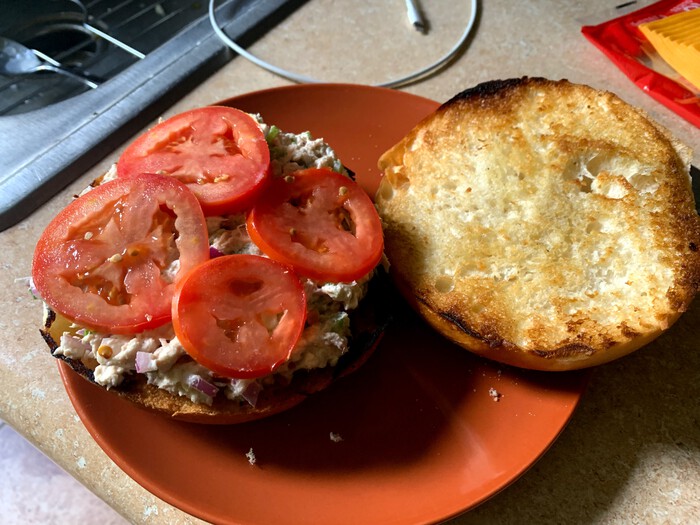 5. get cheddar sharp enough to use in a delicate surgical procedure and put it on your sandwich.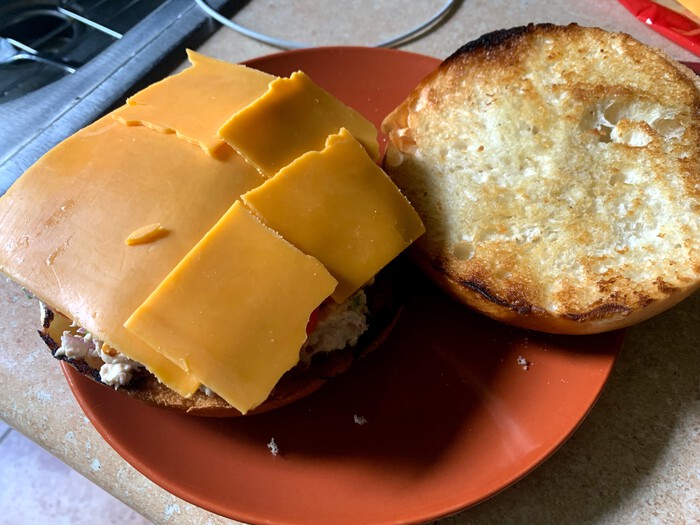 6. two notable differences between this sandwich and early september's tuna melt are that this one has avocado and also didn't result in major blood loss from nearly slicing off my finger while taking tuna out of a can.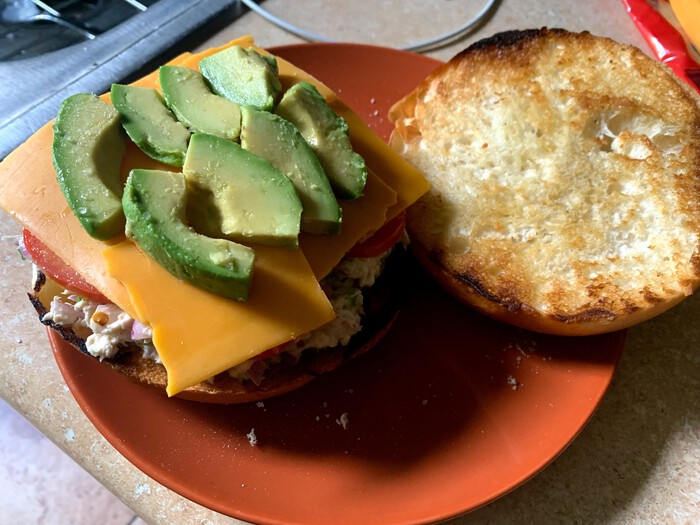 7. i'd love to see one of these fall out of a piñata some day.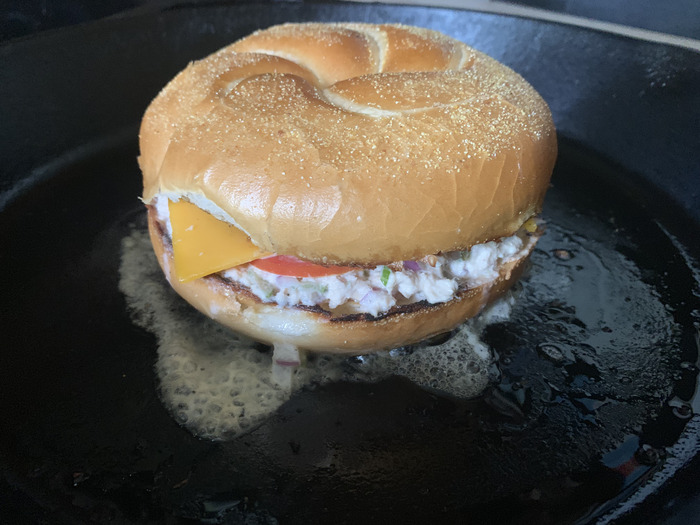 8. a second tuna melt.