a late-night classic sandwich
in this guest post @mtully tortures his sous chef and also makes a cluckin' sandwich over 48 hours. @mtully is a three-time guest poster at sandwichesimade and first recipient of the coveted "club sandwich award", an honor he will be prominently displaying on his linkedin profile.
---
growing up my friends and i used to frequent a 24-7 deli. as the name suggests, it's open all the time; we would usually go for second dinner. this place had everything one could need or want at 3am: beer, snacks, lottery ticket vending machines and, most importantly, an all-star deli menu.
"store 2-4" is my sandwich mecca. they have sandwiches for days and 👏 every 👏 single 👏 one is fire. i visit every time i'm back home. the go-to, late-night pick is the cluckin' russian, or simply cluckin' for the initiated. today we are going to recreate it.
this is how i made a cluckin' russian sandwich.
1. this is a 2-day affair, so let's get our fried chicken prep out of the way. cut your chicken breasts into sandwich sized slices, make the brine, and rest them into the overnight soak.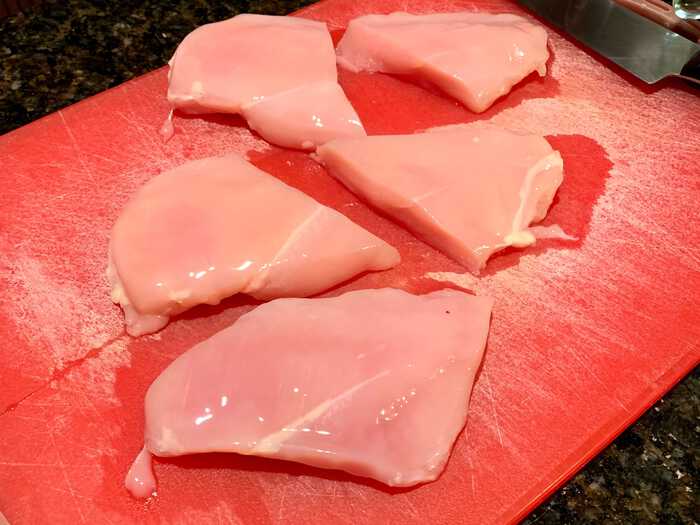 2. let's spice things up by mixing up some spices: smoked paprika, fresh-ground black pepper and cayenne.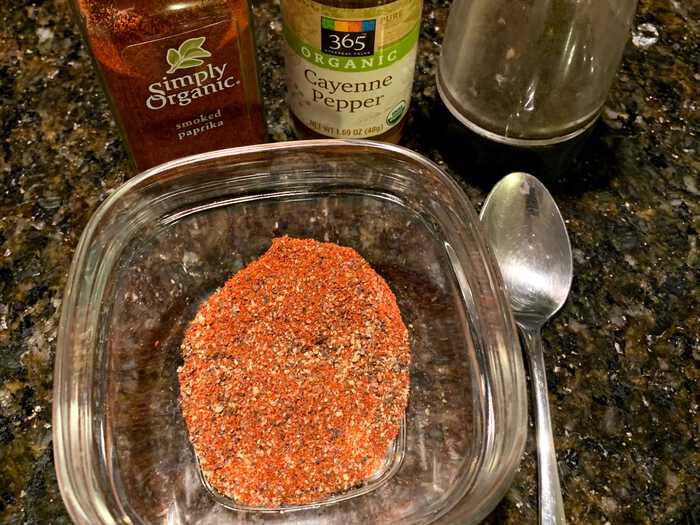 3. your chicken will need a bath. instead of drawing a bath, whisk together eggs and milk.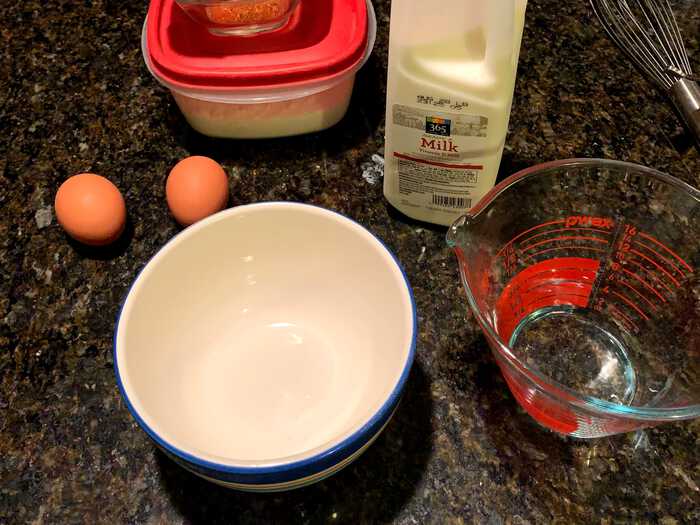 4. next up, batter up. mix your dry ingredients.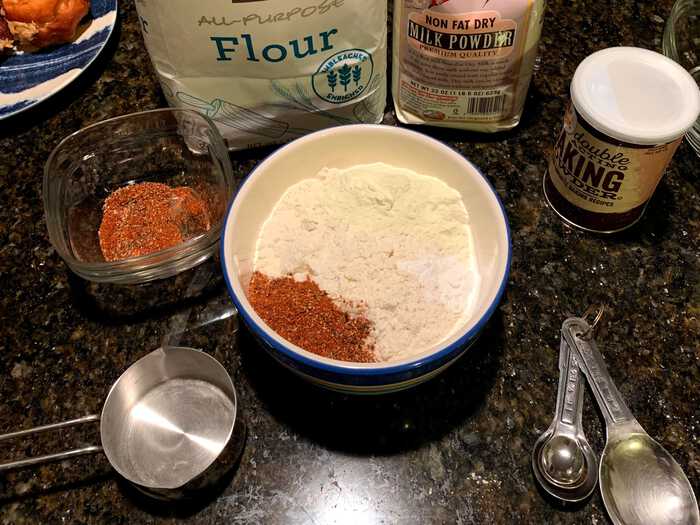 5. finally let's get to fussin' with this russian (dressing).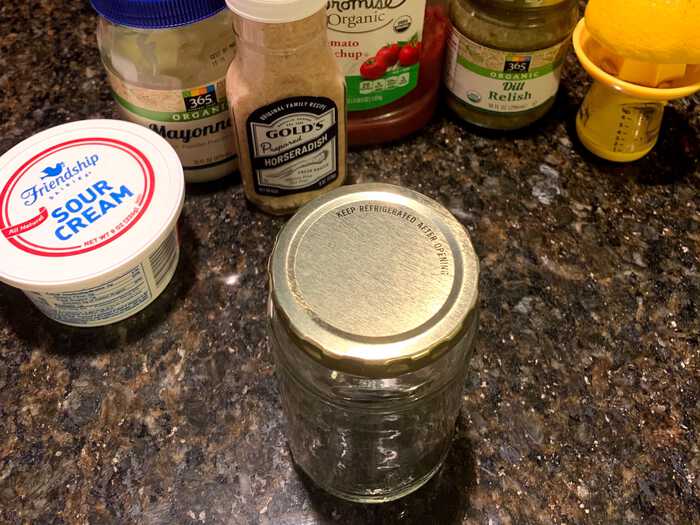 6. it's been a long day of cluckin prep. your ingredients are tucked in, dreaming about the late-night treat they will become. you go to bed and dream about eating them.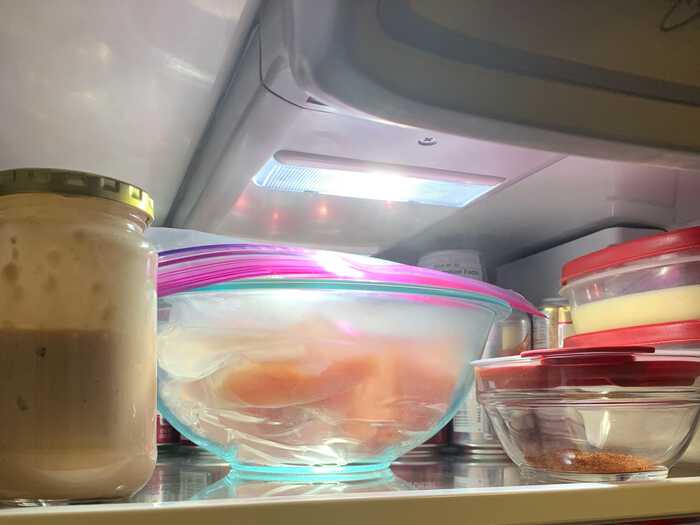 7. ok, it's tomorrow night, late-night and you are starving. set up your prep station, grab a beverage and let's get to work.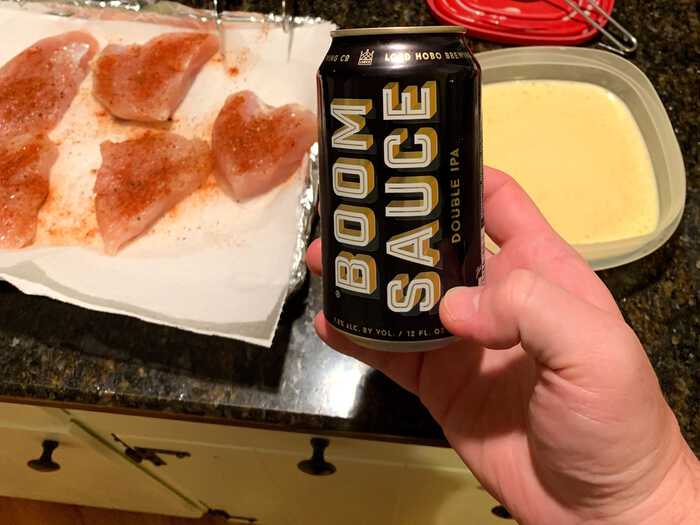 8. pre-heat your fry oil to 350°f. remove the chicken from it's briney bath, pat dry and coat with the remaining spice mix.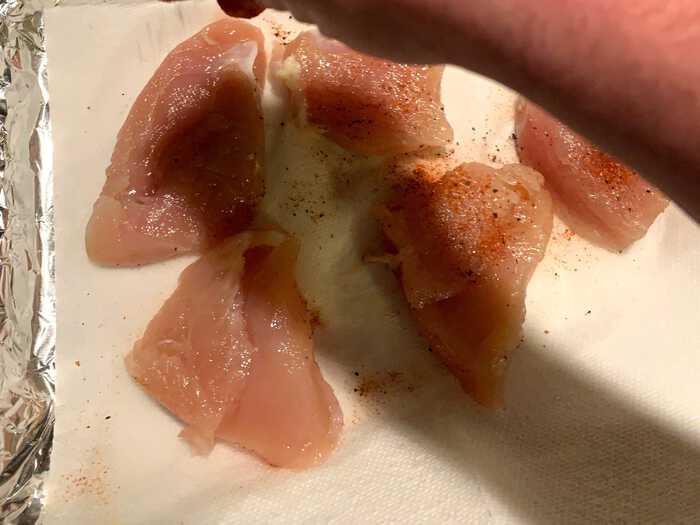 9. you've seen this movie before. wet, dry, fry. bask in the greatness of your fried chicken, don't bask too close to the hot oil.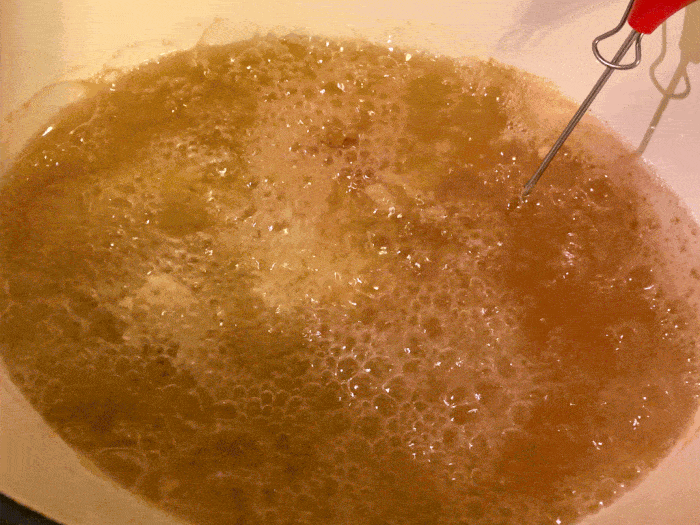 10. while the chicken is frying, sizzle up some bacon. you are going to be really happy about this decision in a few minutes.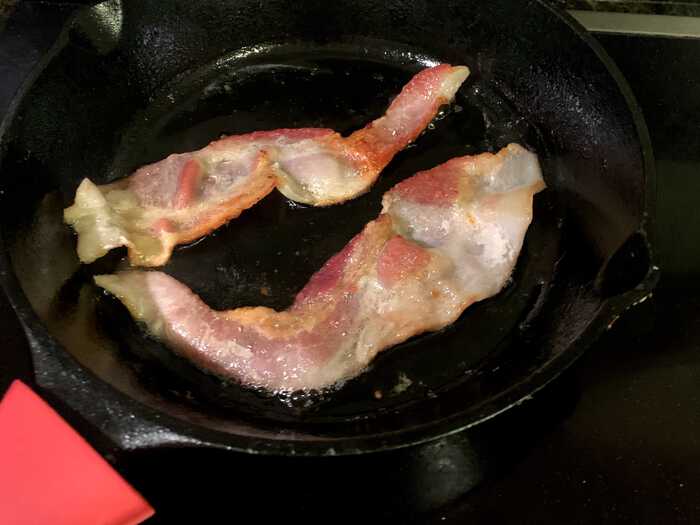 11. your sous chef needs a better view of the action.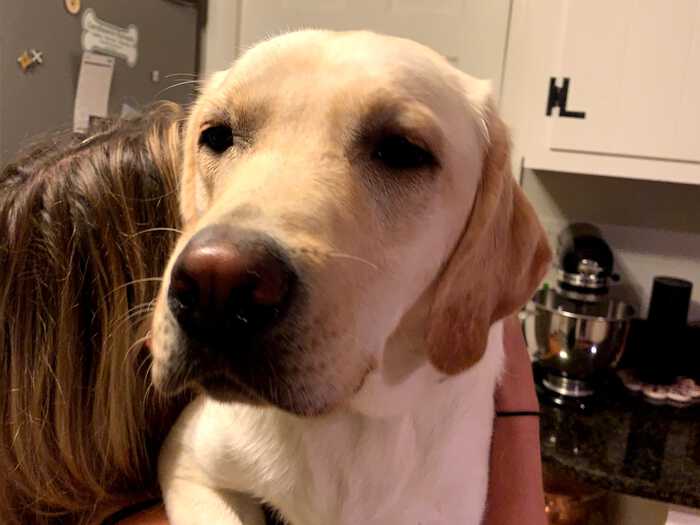 12. this chicken has been through a lot. give em a break on a wire rack or paper towels.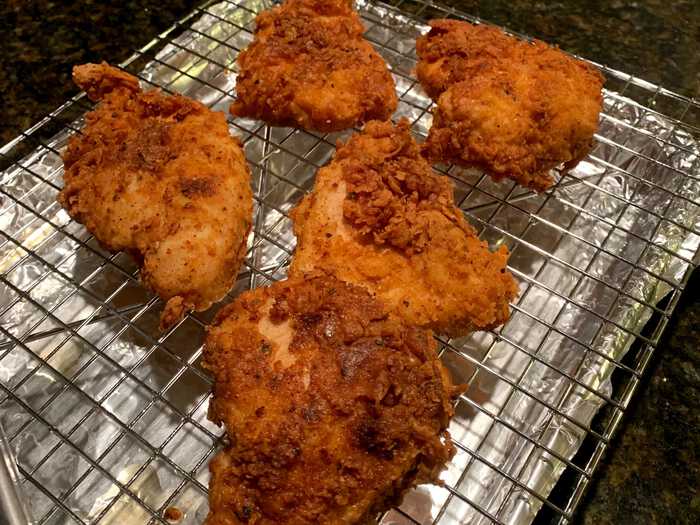 13. it's cluckin' time: bread! russian! chicken! bacon!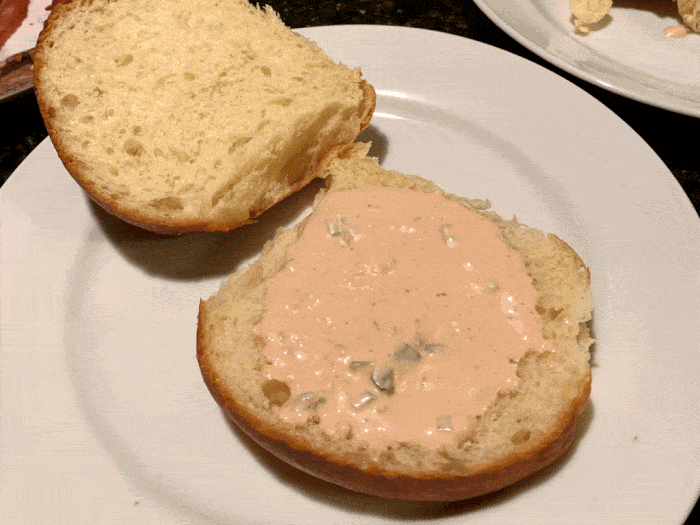 14. wrap your meats in a muenster cheese blanket.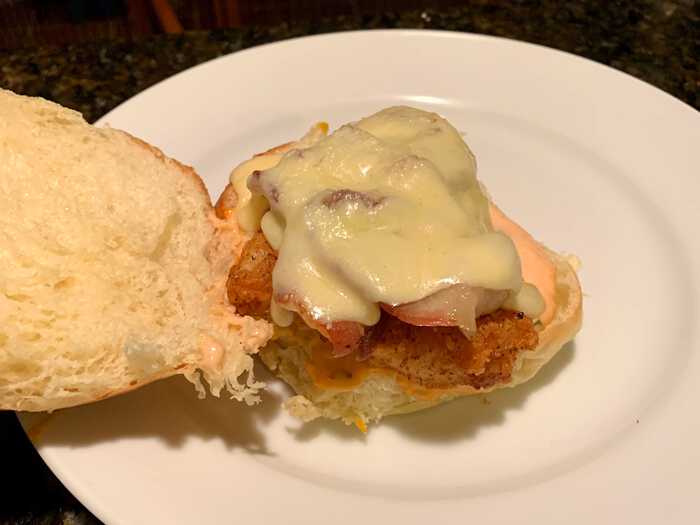 15. your sous chef is ready to eat.
16. a cluckin' russian.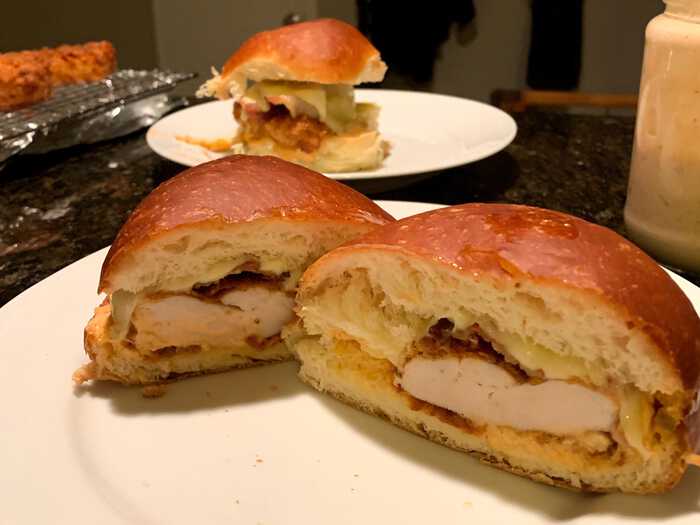 @mtully is a #homecook, dog father, sandwich connoisseur and a real jerk.