lox me up and throw away the key
in this guest post @katiebcartoons gives us a comprehensive tour of bagels, flaunts a casual disregard for public health, and makes us a bagel and lox sandwich virtually indistinguishable from the real thing.
---
i grew up in the south, where the closest thing we had to a real bagel and lox was fried catfish dipped in ro-tel. so, in lieu of the real thing we had to resort to our imaginations, playing "deli" instead of "house", shaping batches of baker's dozens from play-doh, and, of course, drawing countless doodles of the bagels we would some day end up with.
i'm happy to say i moved to new york city and spend about 25% of my waking hours in a bagel shop, but every once in a while i get nostalgic for the imaginary bagels of my youth.
here's how i drew a bagel and lox.
1. pick a bagel. it is always a good idea to go with an everything bagel, since it has everything on it, and therefore you won't be missing anything.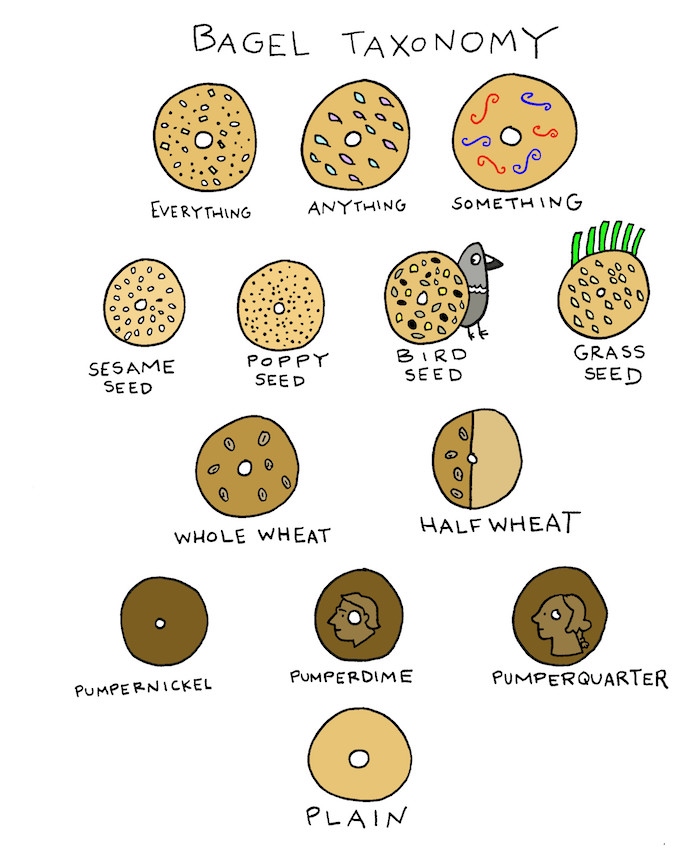 2. toast your bagel in a frying pan and wonder what would happen if you rewrote "the brave little toaster" to be about a brave little frying pan instead. call your agent to pitch the idea. have your agent remind you that, for the hundredth time, he is your real estate agent, not your talent agent, but that your idea is so good he's considering changing his vocation.

3. wonder why strawberry cream cheese and lox spread look exactly the same. shrug it off because you always pick scallion cream cheese anyway.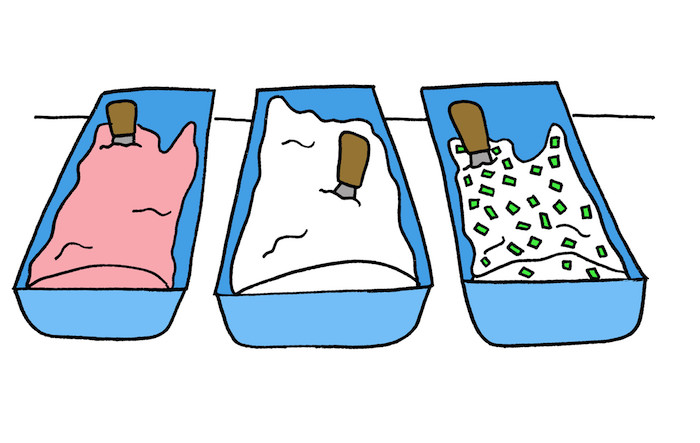 4. smoke some fish. screw the sturgeon general's warning!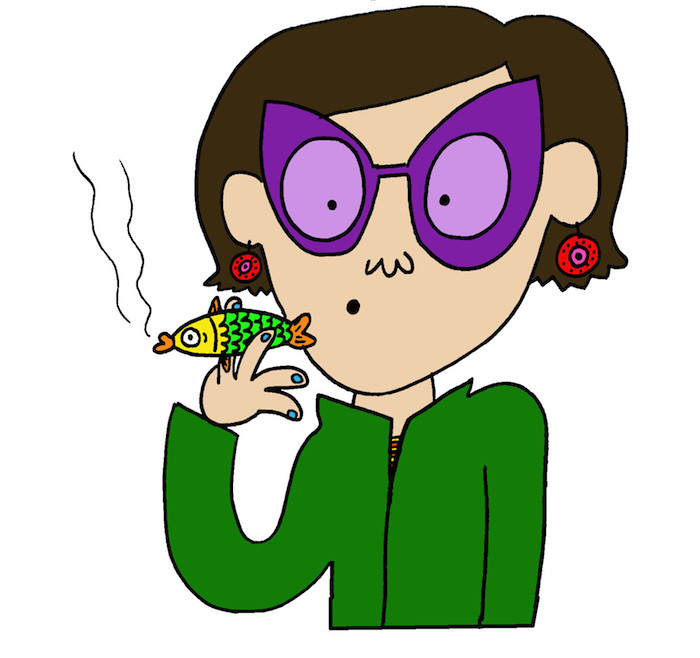 5. find a tomato. do not make the same mistake i did when i tried to buy a zucchini and accidentally bought a cucumber. make sure your tomato is actually a tomato. tomatoes are roundish red things, but there are many other roundish red things out there.

6. slice an onion. cry a lot, not because the chemical makeup of the onion is making you, but because you are so overwhelmed by the beauty of your knife skills.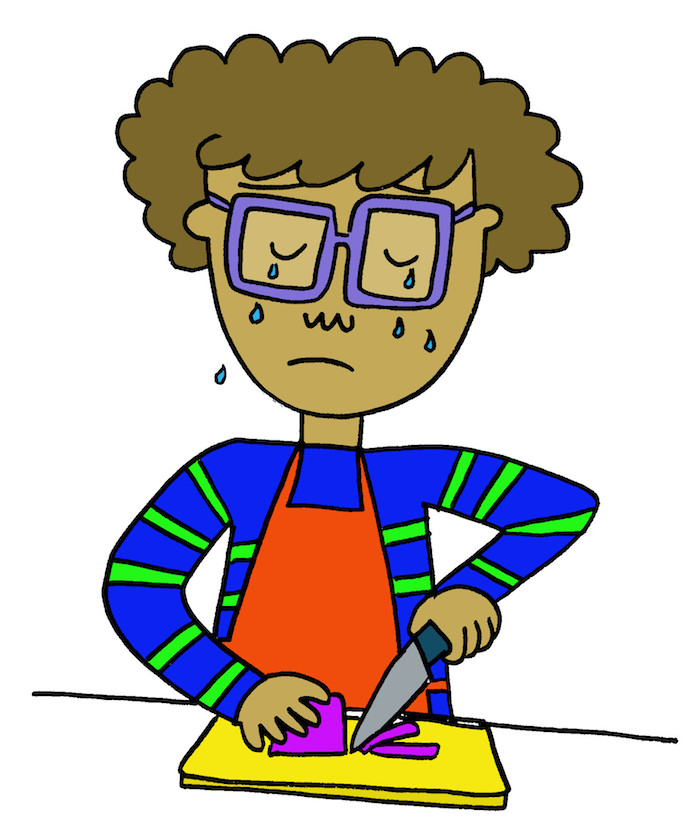 7. spread that cream cheese and slap the lox, tomato, and onion onto your bagel. close it shut and wonder if drawing this sandwich counts as a "marketable skill" you can list on your linkedin profile.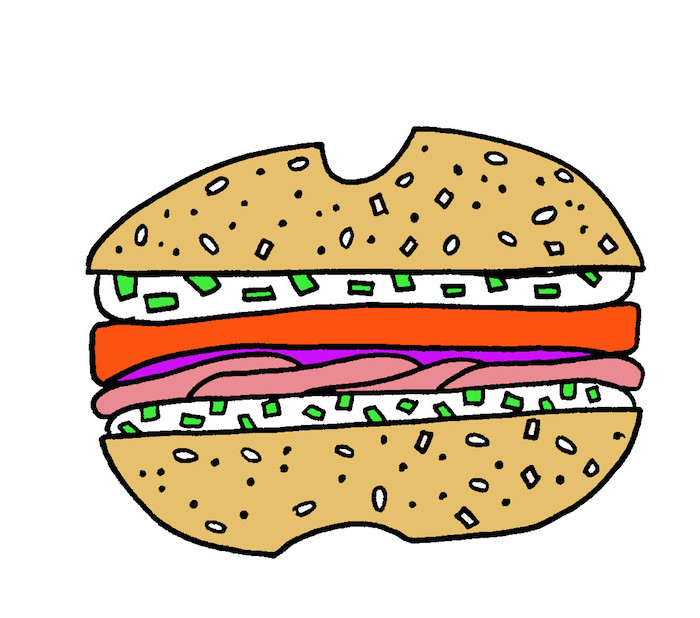 8. canonize your bagel because if the existence of bagels isn't a verified miracle, i don't know what is.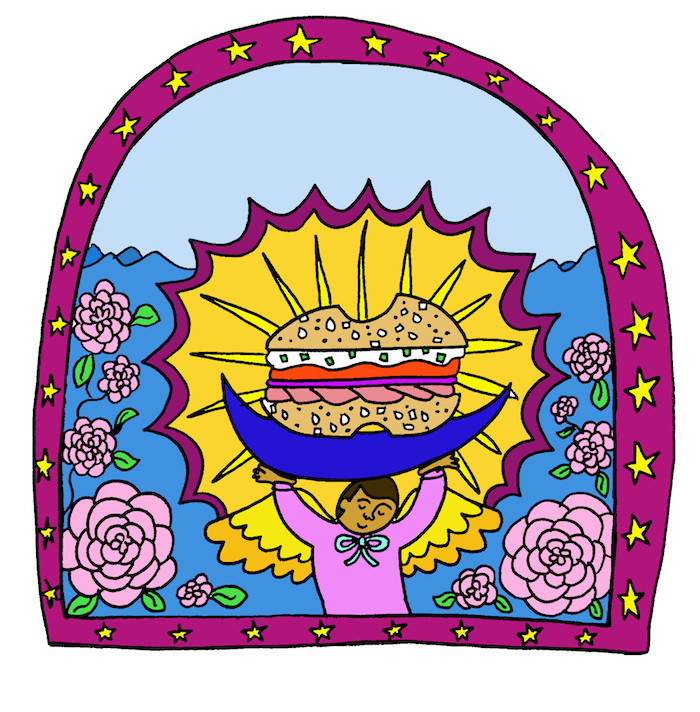 @katiebcartoons creates spectacular punny webcomics and is a one-time ask me another winner, paula poundstone megafan, and lilith fair and bagel enthusiast.