learnings from a poorly-executed sandwich
i often take sad-looking shots of sandwiches but none of them tasted sad until this week's egg, arugula, aioli breakfast sandwich. this was a source of great disappointment to my mouth and a major blow to my deeply-held belief in the primacy of my friend and one-time roommate, J's, recipes.
shaken, i spent the next 48 hours on long walks communing with nature and, after a vulnerable discussion with a pigeon, i came to the conclusion that i made a bad sandwich. here's why:
the bread was too hard and dense for ingredients this soft, taking away from the sandwich's texture and structural integrity.
there wasn't enough crunch. it needed more arugula and ideally more crunchy bread.
the eggs were dry and under-seasoned. they needed more salt and pepper.
there wasn't enough richness to balance the tart aioli.
i remade the sandwich. it sounds too simple to be good, but this recipe is truly fantastic.
here is how i reworked a bad sandwich from earlier this week and made it delicious.
1. toast soft bread, like a deli roll, with some butter. make it crunchy and then ask it where you can find the nearest co-op that sells ethically-sourced quinoa in bulk.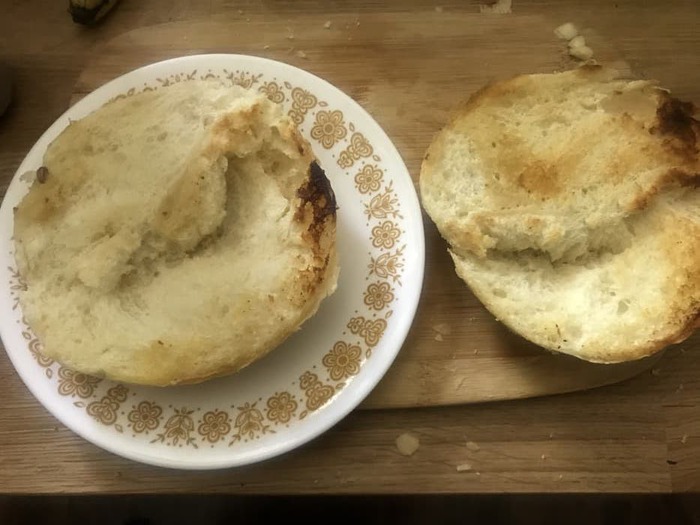 2. make some lemon-garlic aioli and smear it! smear it good!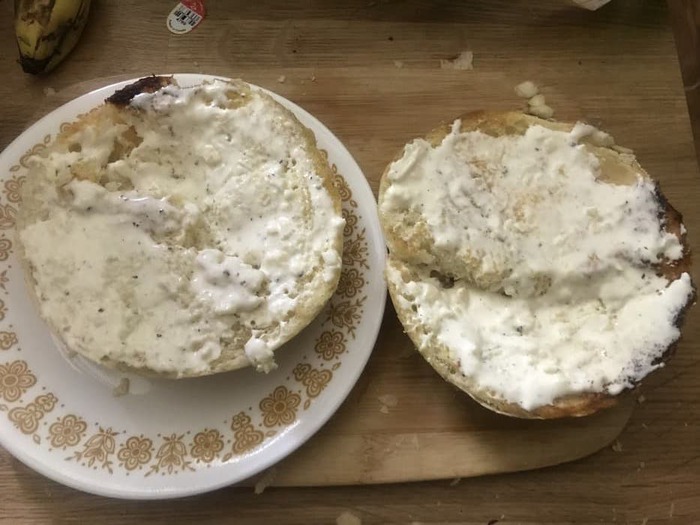 3. throw some slightly runny, well-seasoned, and buttery eggs on your sandwich. yum.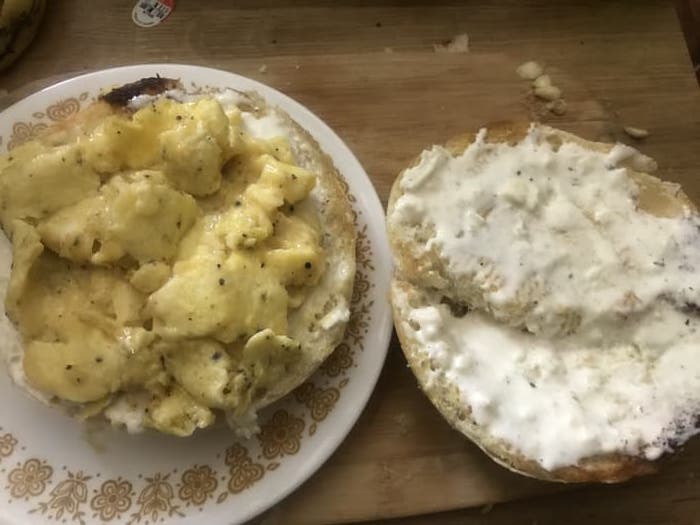 4. throw arugula on your sandwich. can you still see the sandwich? keep going.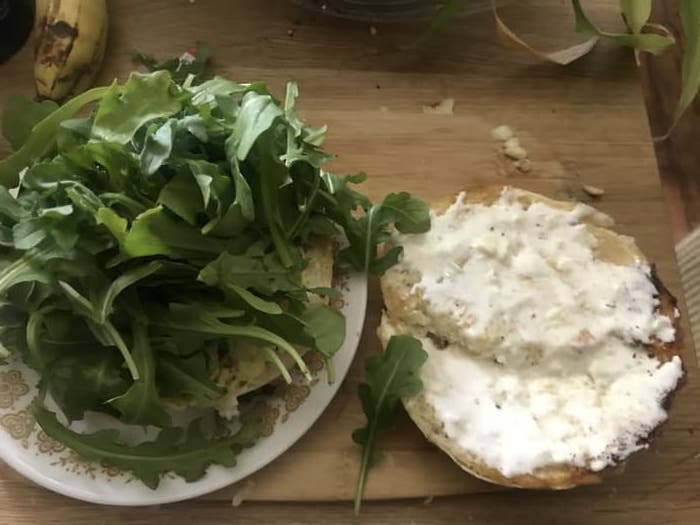 5. a precariously perched egg, arugula, and aioli sandwich.