on our instagram launch
the sandwichesimade legal team has been working nights and weekends to secure our instagram handle and on may 16th, oliver on facebook's croatian support team delivered the good news: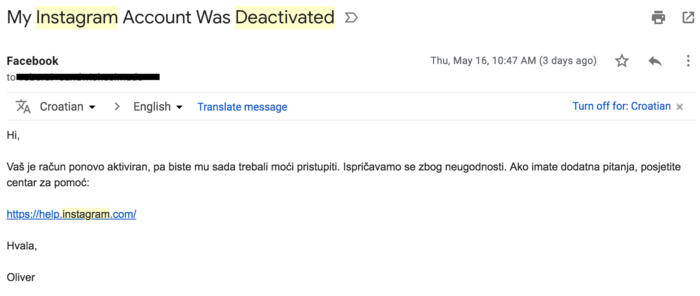 google's translation reads:
Hi,

Your account has been reactivated, but would he now be able to access. Sorry for the inconvenience. If you have any further questions, visit the Help Center:

https://help.instagram.com/

Thank you,

Oliver
hvala to you, oliver!
follow @sandwichesimade for premium sandwich-related content. dm me a #sandwichyoumade and i might just post it as long as it follows the rules (no naughty bits!)
thanks to my friend, J, the source of this sandwich and a true pioneer of bold and simple recipes that kept me fed when we were roommates in my early twenties. the key to this sandwich is following your heart's desire on the balance of acid in the aioli, richness in the eggs (or buttery toast), and crunchy and spicy arugula. don't fail your heart like i did – my sandwich was especially tart, needed more arugula, lacked structural integrity, and had a bit of a 'tude.
here is how i made an egg, arugula, and aioli breakfast sandwich in my friend, E's, kitchen (along with some bonus variations!)
1. prepare to make some lemon-garlic aioli. don't use the mayo pictured here, there is better mayo out there.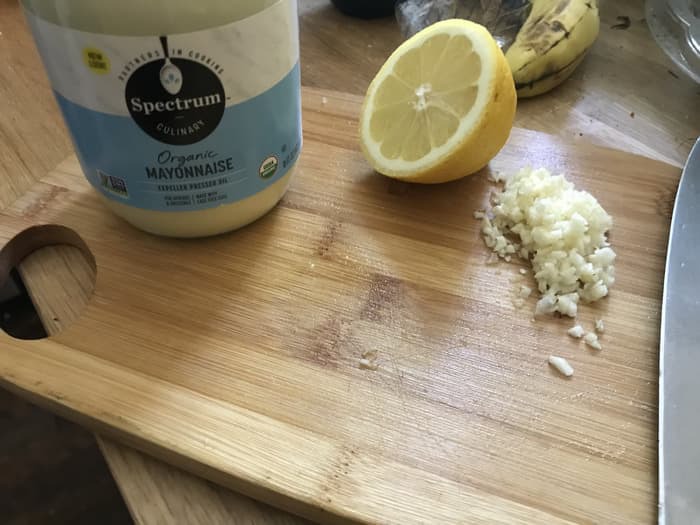 2. soak the garlic in lemon juice. it cuts the pungent flavor of raw garlic and it's nice to give your garlic a bath every now and then.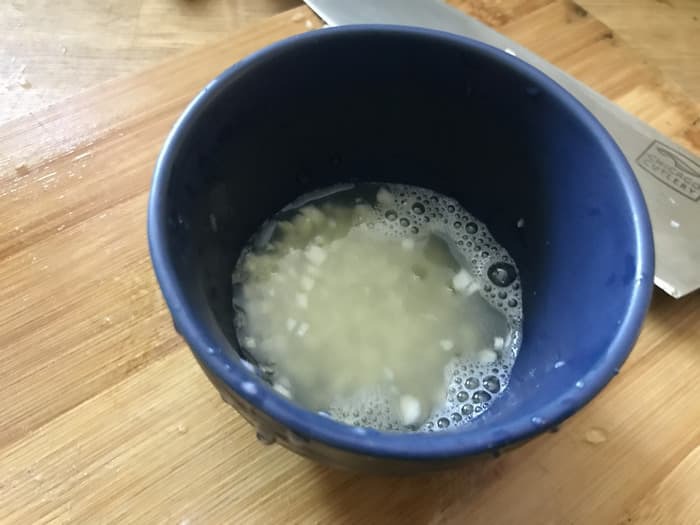 3. stir in some mayo, salt, and pepper. stick it in the fridge for 20-30 minutes to let the flavors mingle and get to know the inside of a fridge.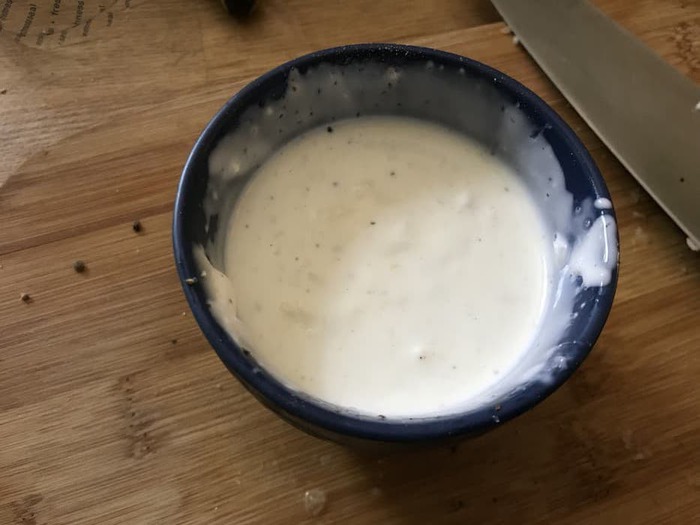 4. butter bread for yourself and any strangers who might show up. beat some eggs and stick them in a warm pan. perch a box of arugula in a weird spot in your friend's kitchen.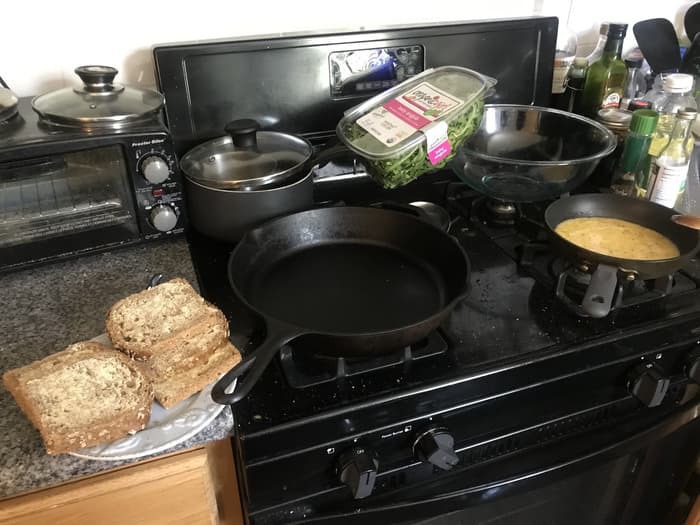 5. scramble some eggs. if someone tells you they could be runnier they're probably correct.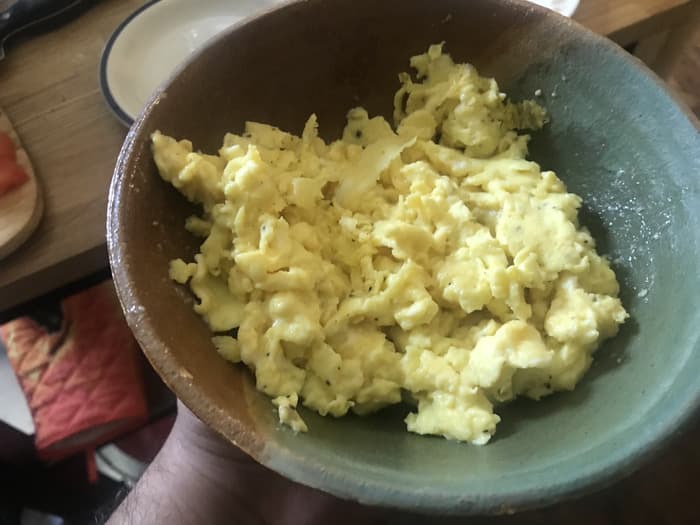 6. toast some bread on your pan. call up the toaster lobby and tell them about your defiant act (not pictured).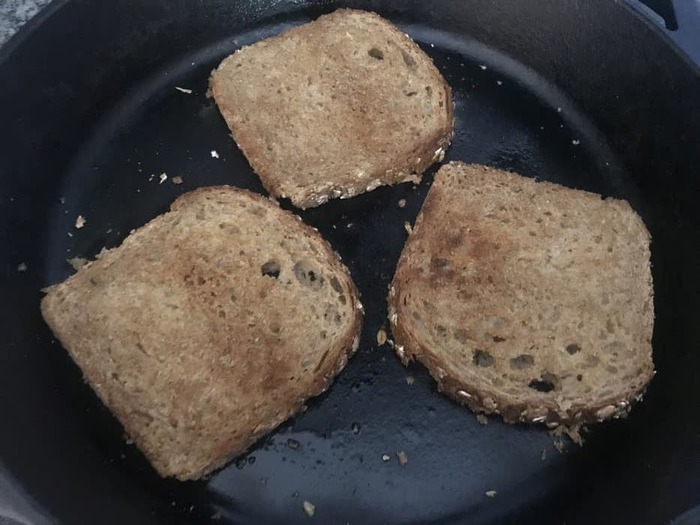 7. toast!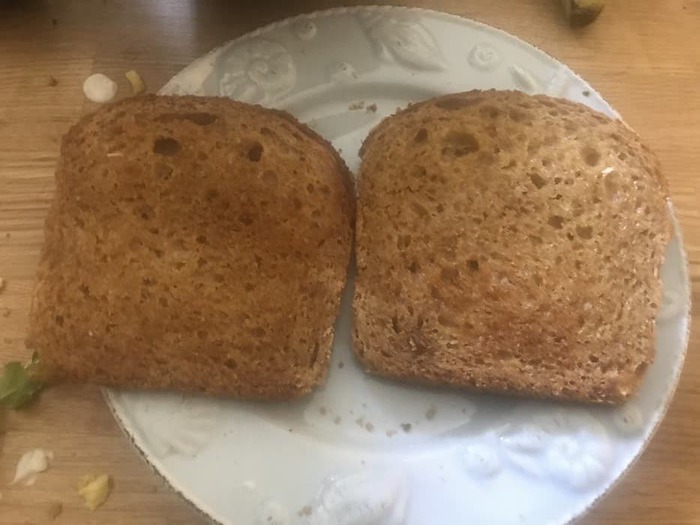 8. very generously smear lemon-garlic aioli on your bread.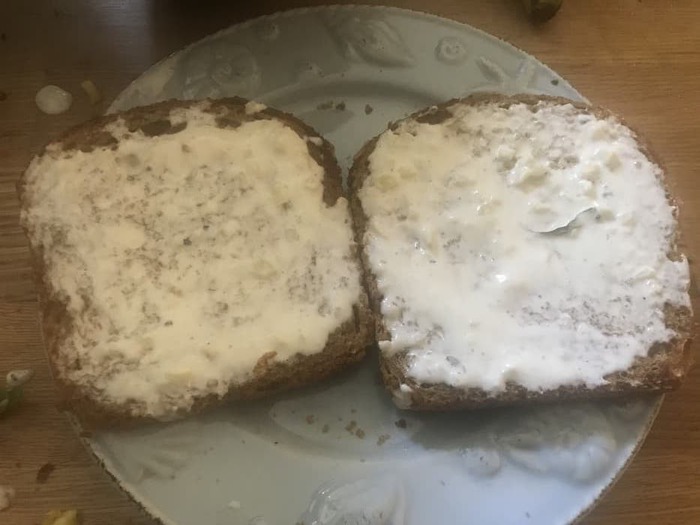 9. slap some scrambled eggs onto your aioli'ed bread.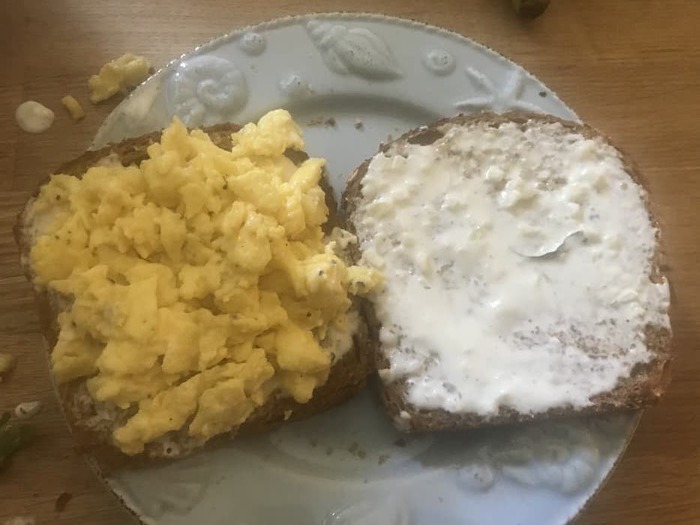 10. add more arugula than is pictured here. an unreasonable quantity of fresh, crunchy arugula plays an important role in this sandwich.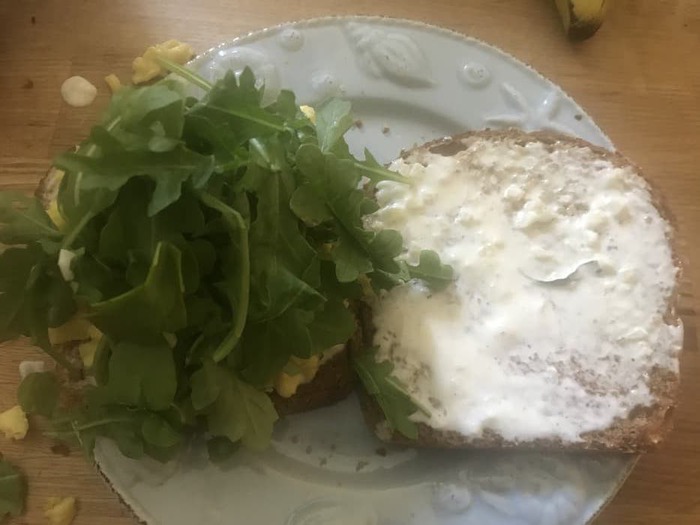 11. an egg, arugula, and lemon-garlic aioli sandwich.
but wait! does a guest of yours want to jazz up their sandwich? well, dear reader, you are in for a treat.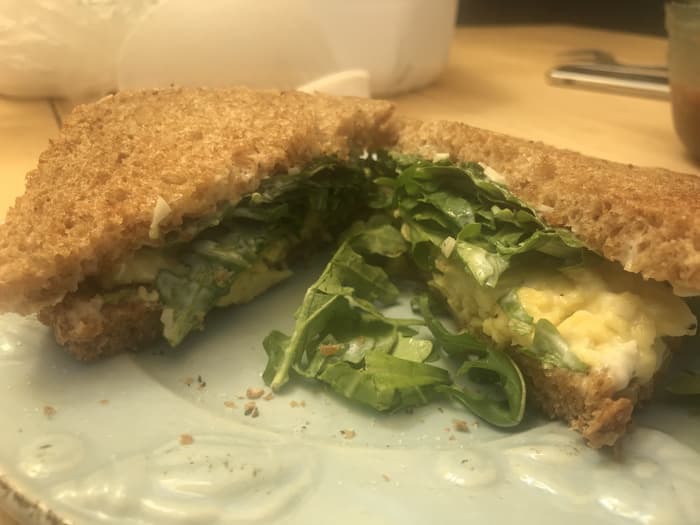 12. bonus sandwich variation! throw a tomato slice on there who cares?!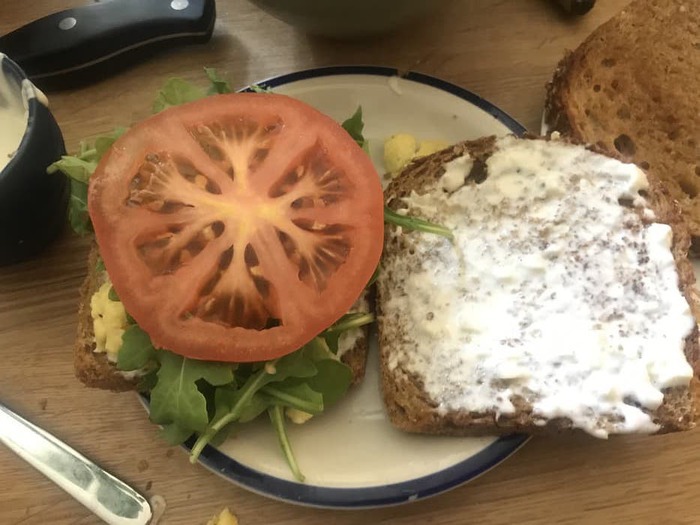 13. bonus sandwich variation! feeling down cause someone called you a landlubber? crisp up some tilapia with cornmeal/cayenne/garlic powder/salt breading and make fish tacos the night prior. then microwave some leftover fish, stick it on the sandwich, and flaunt your cozy familiarity with the sea.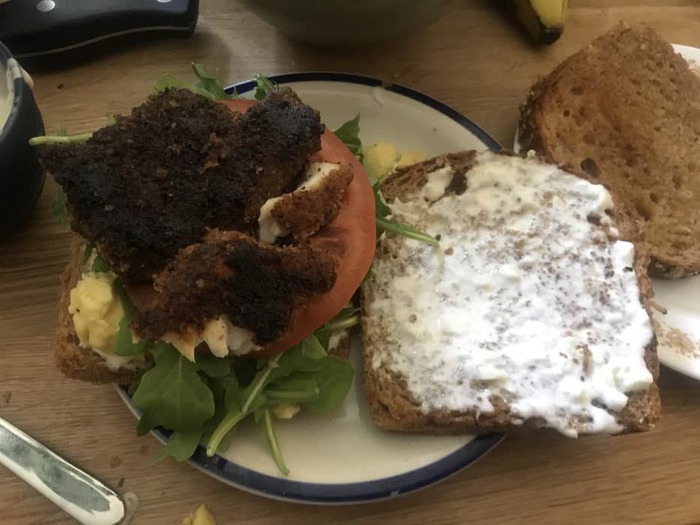 14. bonus sandwich variation! an egg, arugula, tomato, crispy tilapia, and aioli sandwich.