a behind-the-scenes look at my toasting methods
i posed the fans of sandwichesimade a question today:
do y'all have toasters, toaster ovens, or neither?
it is national burrito day in the united states today so toast is the last thing on the minds of sandwichesimade's largely-US-based audience.
unable to perform defensible quantitative research on account of an insufficiently-sized sample and relieved having identified the reason behind my lower-than-usual response rate, i turned my energies to lunch.
here is how i made a second tomato sandwich, with a behind-the-scenes peek at how i toast my bread.
1. stick it to the toaster lobby. place two slices of bread on a warm pan.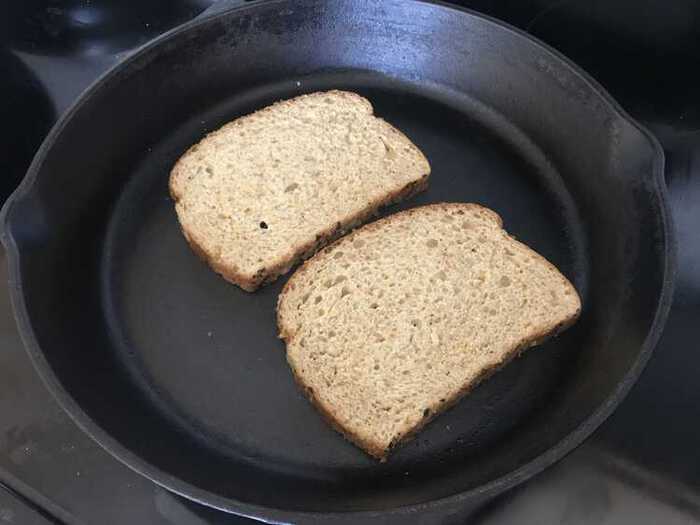 2. blow away your production crew with your knife skills.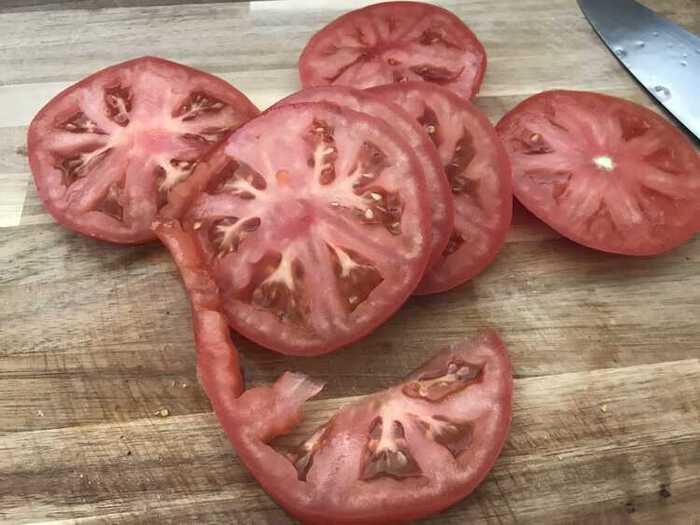 3. take pride in your defiant act while throwing darts at a photo of a toaster lobbyist (not pictured).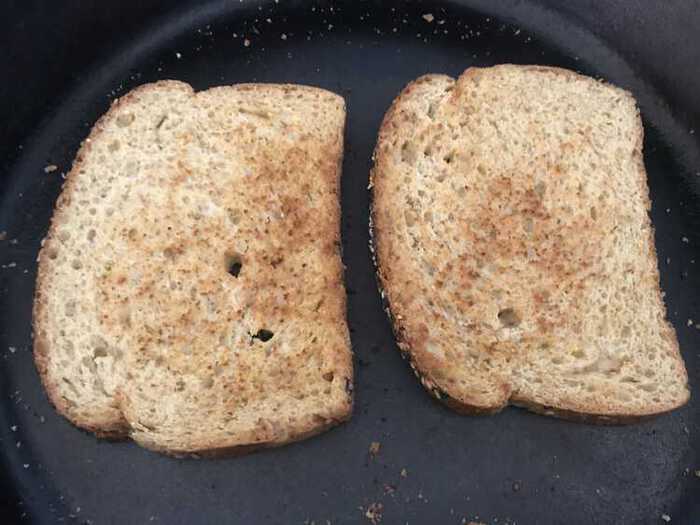 4. throw caution to the wind. it's good to let loose sometimes. don't throw your mayo to the wind, spread it on your toast.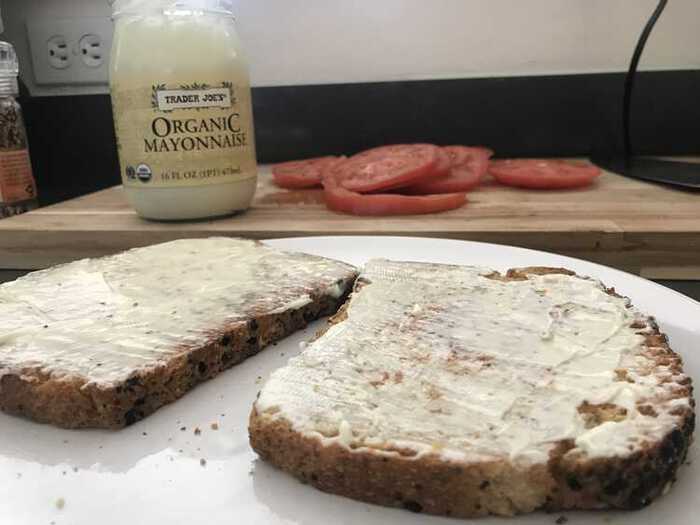 5. blanket tomatoes on your toast with the same care you would swaddle a baby.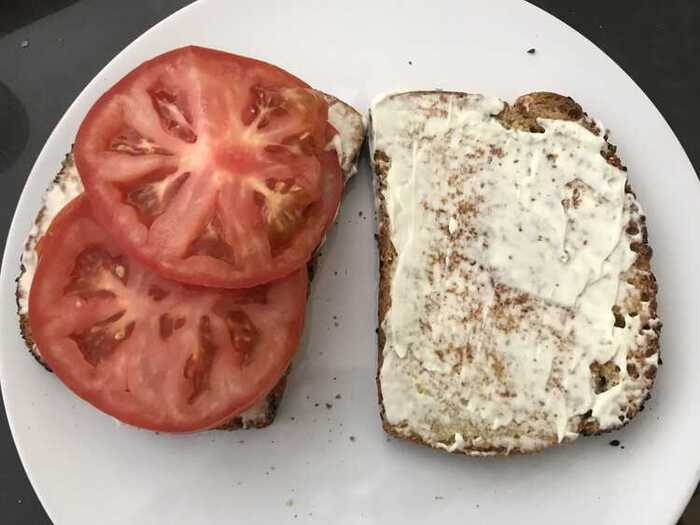 6. sprinkle salt on a leftover slice and eat it raw while burning an effigy of a toaster lobbyist (not pictured).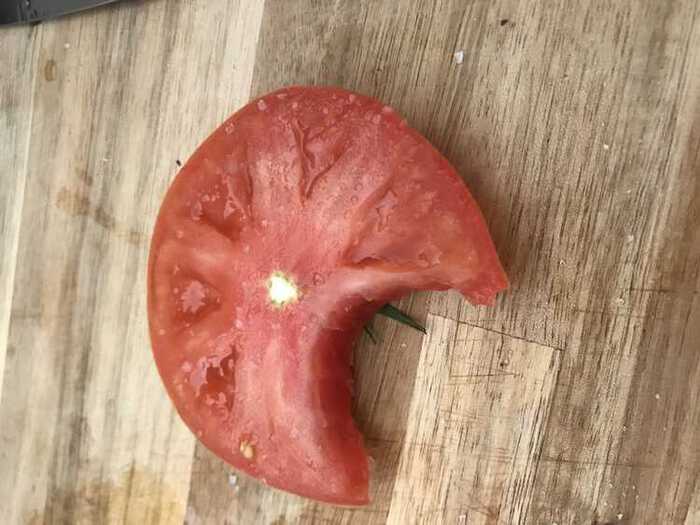 7. sprinkle salt and tj's everyday seasoning with the unrestrained enthusiasm of a deranged psychopath.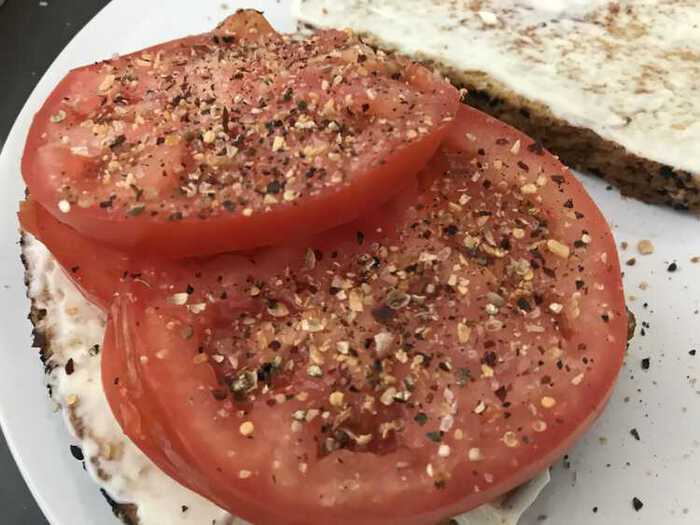 8. a star second tomato sandwich is born