on woodworking
one of our staff writers began taking woodworking classes recently and is blogging about it on his personal website. we are worried he is going to abandon his lucrative role at sandwichesimade to woodwork full time.
if you happen to follow his journey, please be sure to let him know his sandwichesimade family needs him.
here is how i collaborated, once again, with the fabulous @scottlcorey, to make an incredible fried chicken sandwich.
1. feeling salty about sandwichesimade's 3-month absence? channel your emotions into chicken brine.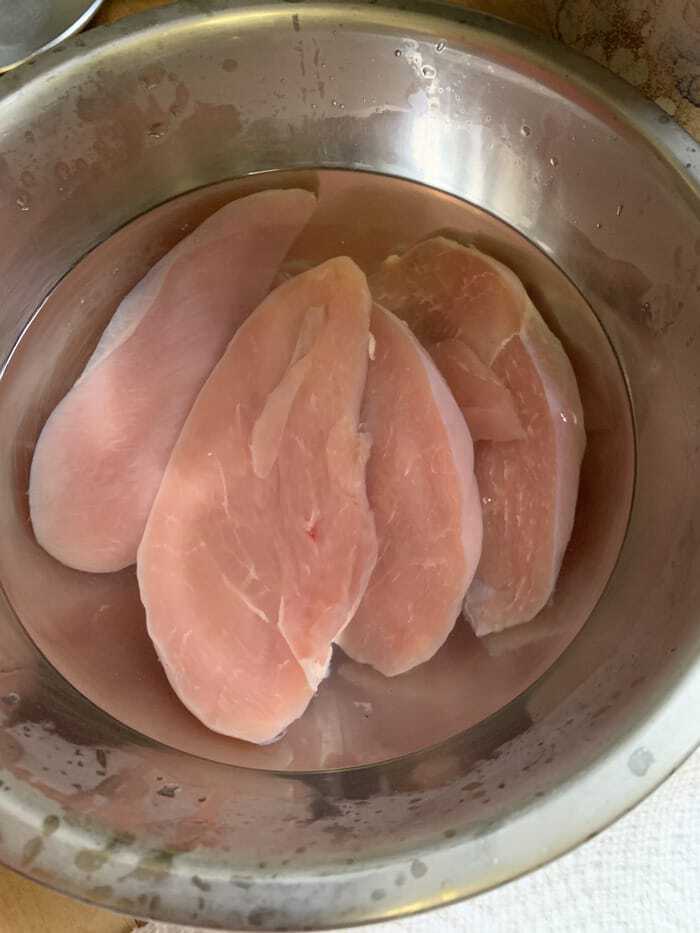 2. the only important ingredient in this spice rub is the msg. the msg of love and peace.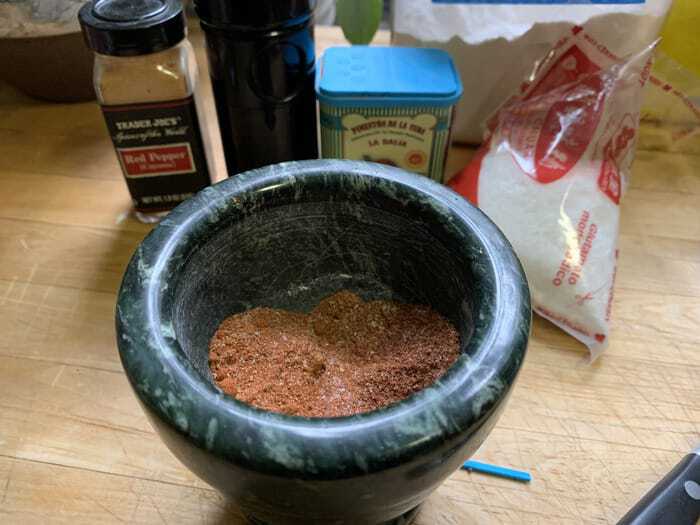 3. give the chicken a good rub, and then do it again with the spices.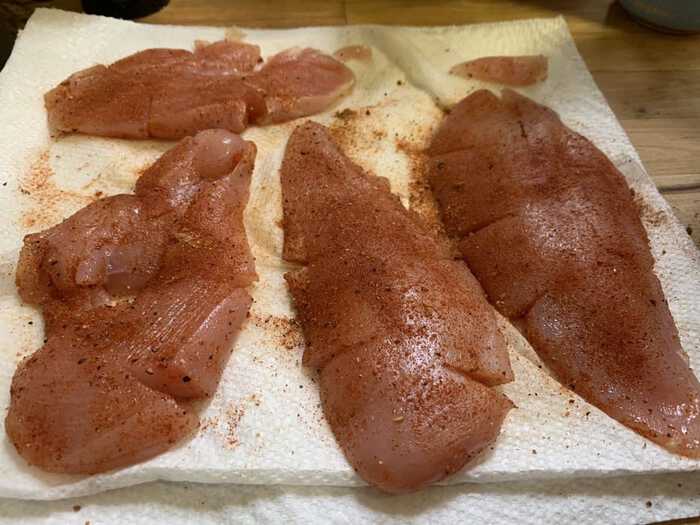 4. you might remember the pied piper's previous involvement in the dredging and assembly process for a shrimp po' boy but we had to let him go after learning of his involvement in a mass child-abduction scheme in hamelin, germany in the late 13th century.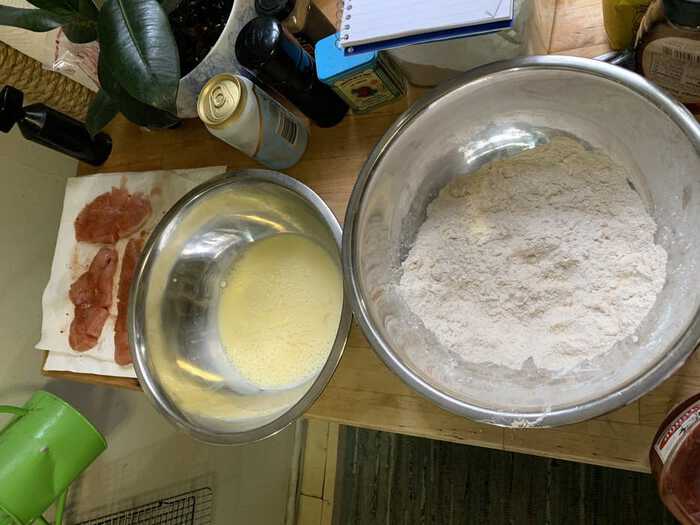 5. wire racks are important to keep fried chicken crispy but also so it doesn't make contact with the lava, which is the sheet pan underneath.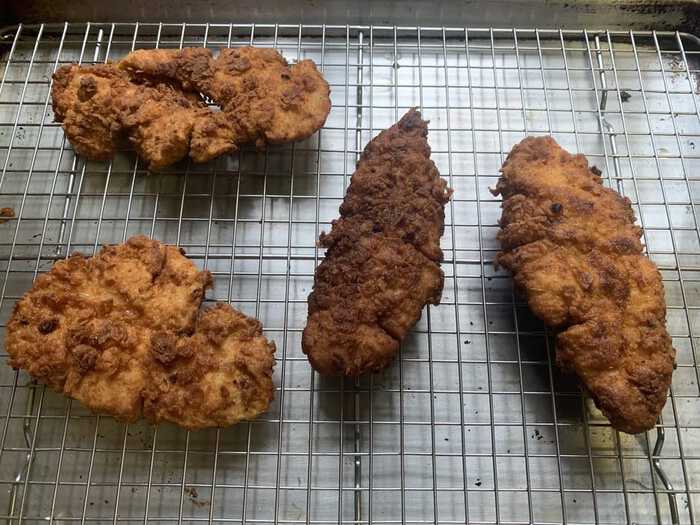 6. toast your bread on a pan while reading the toaster lobby's endorsement of the cuisinart cpt-142 4-slice compact plastic toaster, republican challenger and wirecutter's best toaster pick in 2020, for president. the editorial board at sandwichesimade usually unequivocally rejects the toaster lobby's public stance but we deem it acceptable here.
7. make some of your own special sauce with some combination of honey, mustard, ketchup, mayo, some kind of vinegar, brown sugar, pepper, and worcestershire and gently release it onto your toast with a pipette.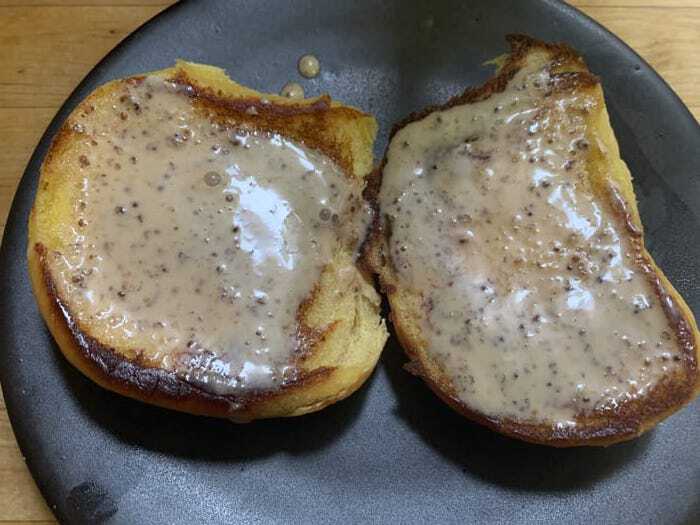 8. fried chicken.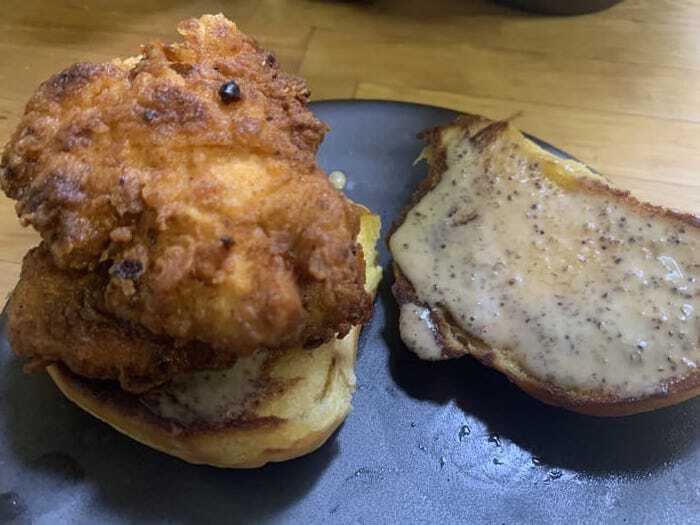 9. bread and butter pickles.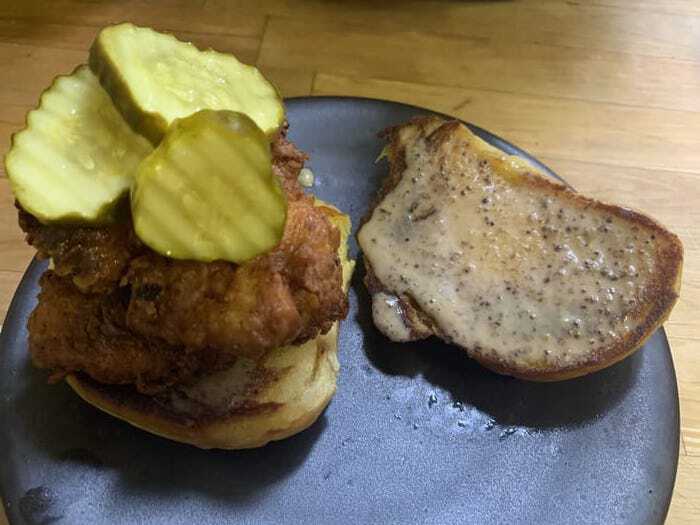 10. a fried chicken sandwich.