on poetry in the workplace
i like writing haikus. once upon a time i wrote a weekly haiku for colleagues at work and i am fairly certain it is why i got promoted.
these haikus were so outrageously popular that instead of fielding endless questions about when i would write someone's haiku, i implemented a "hai-queue" on a google sheet so everyone knew their spot in line. unfortunately the hai-queue made me realize the company was growing too quickly for me to get to everyone just 1 weekly haiku at a time.
deflated, i shut down my operation but not before vowing to bring poetry back into the workplace again some day.
and so oops a haiku was born. oops a haiku is a slack bot that discovers the poet in all of us by pointing out when we have accidentally written a haiku. here is how it works in slack:
bob: hey @carol did you get that memo?
carol: about the toaster boycott? yeah! stick it to the toaster lobby, bob!
oops a haiku:


about the toaster /
boycott? yeah! stick it to the /
toaster lobby, bob!


- @carol


bob: ha, talk about poetic justice, @carol!

i'm working out the kinks and seeking testers. anyone want to add oops a haiku to their slack? DM me/send me an email/advertise on one of the podcasts i regularly listen to and i'll get you sorted.
here is how i made the el guapo sandwich from honeyhole, a seattle sandwich institution.
1. did you know: baguettes can double as blunt weapons?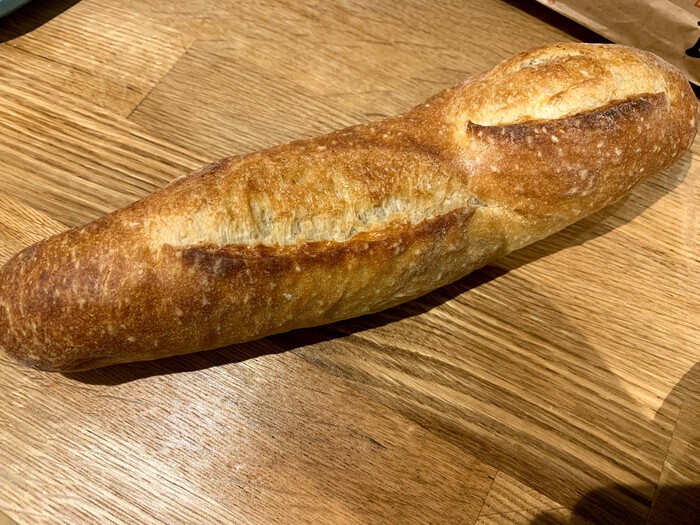 2. did you know: if you pronounce veggies with a 'w' it sounds like you are saying "wedgies"?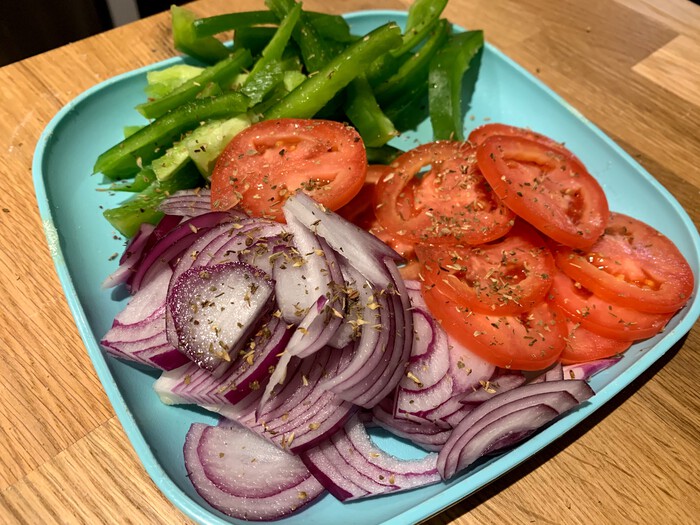 3. ok enough funny business let's get serious and slather some ranch on this baguette.
4. jk, did you know: onions are a leading cause for people enjoying their food?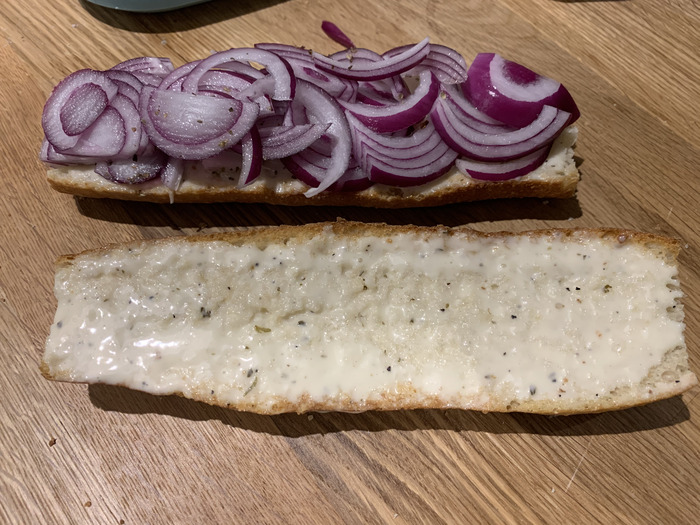 5. did you know: green peppers don't taste as good as red peppers but they have their moments? for example, in this sandwich?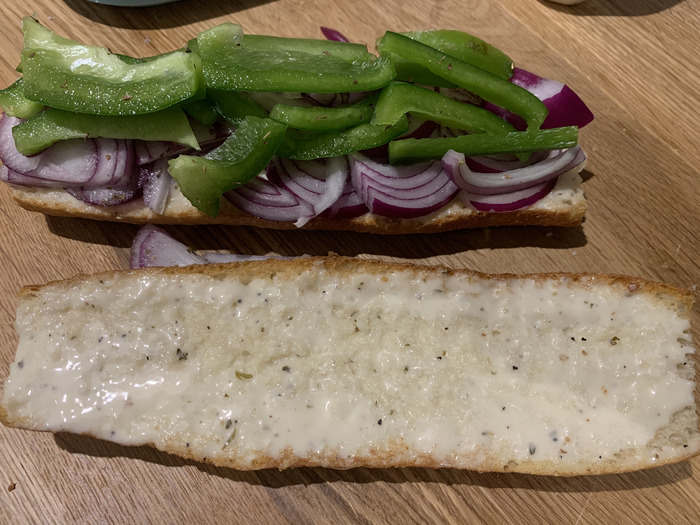 6. ok enough funny business let's throw an unreasonable quantity of cheddar and smoked gouda onto this sandwich.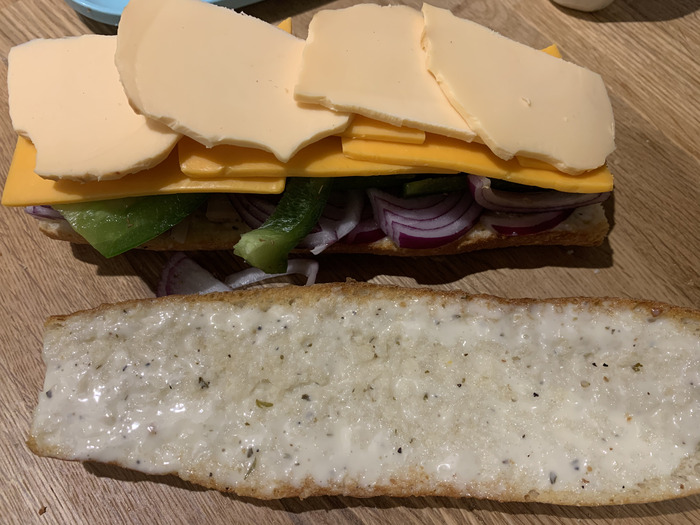 7. this is a toaster oven, not to be confused with a toaster, a kitchen implement that is known to set fire to buildings everywhere.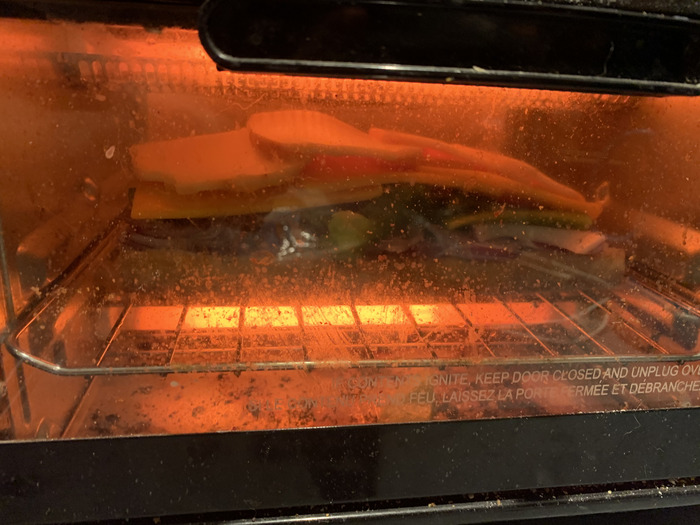 8. you will probably want to stick this back in the toaster oven for a while like i did just to get things melty enough, but remember the alamo tomatoes.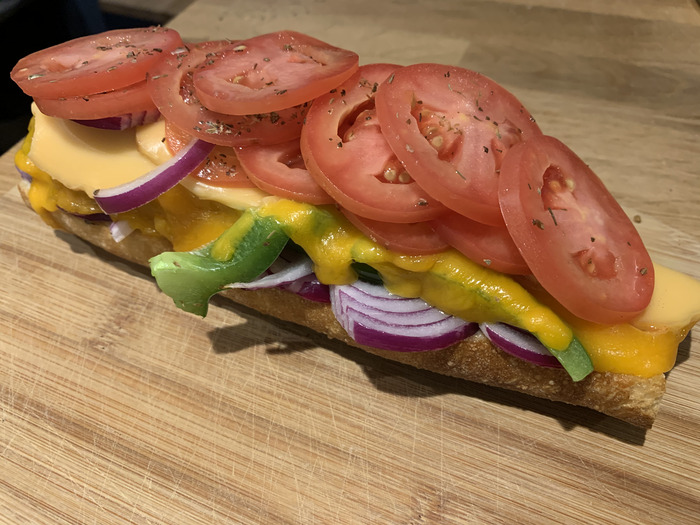 9. a recreation of seattle-based honeyhole's el guapo.